Easily and securely accept online payments
for dues, donations, gifts, offerings, tuition, and many other online transactions. SimplePayments provides tools to accept payments by credit card, debit card, and checks through our secure web portal. We can also host secure payments form on your current website. Let us provide your organization with professionally designed, secure online gateways for all of your donation and payment processing needs.
We can enable you to accept credit cards, debit cards, and checks online.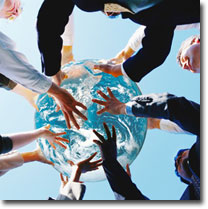 Funds are deposited directly into your existing business bank account.
Customers using your online payment gateways sees your organization's name on their credit card and bank statements.
You enjoy the security and support SimplePayments provides. Your paying customers, members, and donors are provided the utmost convenience. Your employees and volunteers benefit from a simple, user-friendly reporting and tracking interface.
SimplePayments web-based processing gateways allow organizations to drastically reduce the cost and complexity of collecting payments.
USTuition.com provides independent K-12 schools and Universities the ability to collect tuition payments and deposits online with no transaction costs to the school.
USFundRaise.com allows non-profit organizations to collect and process donations online in a user-friendly and secure environment.