Tuition and School Payments
Accepting payments for school tuition is simpler and more convenient online. It allows families to better manage finances by choosing their preferred payment method. As a SimplePayments client, you can enable online school tuition and related school payments, securely and conveniently either on your website or through our USTuition.com portal. Parents receive an automated and customized receipt for their payment direct to their email inbox, and you receive immediate notification of payment.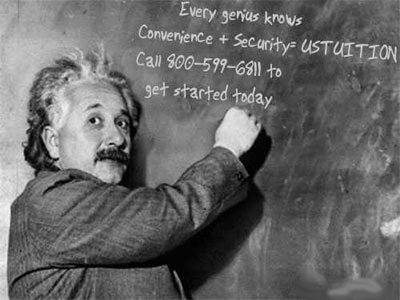 Our Convenience Fee Program means NO transaction costs to your school.*
Simple Payment's mission is to deliver cost effective and coordinated methods for independent schools credit card services to collect payments via credit card, debit card, or online checks.
We are committed to understanding our independent school clients' business and how it relates to all types of electronic payments, collections, fund raising, and campaign contributions.
We are committed to help our school clients meet their goals and objectives in a manner that upholds the integrity and prestige of the school and is also convenient to families.
We are committed to assist business officers and development directors streamline their daily functions, increase credit card data security, and maximize resources in all areas related to payment processing.
Our relationship management team is always accessible to all clients. They have direct and active involvement in all school accounts, and take an ongoing, personal interest to ensure the greatest value in all our services.
Our corporate culture emphasizes partnering with clients to reach their goals at the lowest practical cost. The needs of our clients are always first. And, our commitment to each client and the independent school market is long-term and long sighted.
We consider it a pleasure and a great privilege to work with the so many of our nation's finest independent schools.
Convenience Fee Program
US Tuition's proven expertise with independent schools allows us to fully understand our clients. needs. US Tuition can develop a convenience fee program which is compliant, and which can be specifically tailored for your institution. US Tuition's expertise is proven
Let us handle implementing a compliant convenience fee program that will allow your parents the choice to pay by credit card securely and with no hassles. Our success serving hundreds of independent schools and organizations throughout the country will ensure your payments are secure and run smoothly. Our years of experience and exceptional customer support will take the confusion out of credit card acceptance for tuition payments. Stay abreast of changes in the law
Did you know that recent changes to MasterCard policy now make developing a convenience fee program for your school simpler and safer? Take advantage of these positive changes and let us implement a convenience fee program for you that is streamlined, with ongoing support and turnkey tuition portal solutions. U.S. Tuition offers solutions specifically tailored for your school
U.S. Tuition will help you select the right program for your parents. needs. You can direct parents to the USTuition.com payment portal, and you can also provide a SimplePayments payment form on your own school website. Both options will ensure security, PCI compliance and compliance with Visa and MasterCard Rules and Regulations. All at no cost to you, and great benefit to your busy parents!
Get started today
To get started simply call us at 800-599-6811.

We will analyze your needs and design the most effective and affordable payment solutions for your school. There is nothing to pay and the investment of a few minutes will surely be well worth it! *State laws may affect your ability to utilize a convenience fee program. US Tuition does not offer advice regarding the legal restrictions or requirements of offering a convenience fee program for your specific state.